Leisha Zamecnik, MSW, RSW
Founder & Executive Director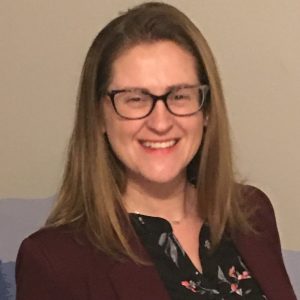 Leisha Zamecnik is an experienced education consultant, facilitator, program designer and clinician who has been engaging young people and youth-serving professionals in the areas of social emotional wellbeing, mental health and leadership development, for the past 15 years. Leisha excels at building relationships with people from diverse backgrounds using anti-oppressive and empowerment approaches to achieve results.
Before founding Common Compass, she worked within the children's mental health field both as a clinician and manager, lead numerous multi-agency partnerships and region-wide youth prevention programs. Over the last 7 years, her leadership of Common Compass has yielded collaborations across 8 school boards, with more than 6000 students, parents and educators.
Leisha's experience is underscored by a Masters degree in Social Work: Dean's List, Specialization in Children & Families (University of Toronto), a Certificate in Leadership (College of Management & Economics, University of Guelph) and a Bachelor's degree in Arts and Science: Social Psychology & Biology (University of Guelph). Leisha has authored two peer-reviewed academic articles, has developed and implemented many impactful youth-led programs, and has been the recipient of numerous community leadership awards, including the YWCA Young Woman of Distinction.
---
Board of Directors
Anne Falomo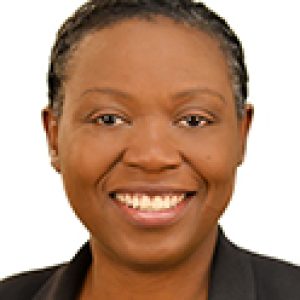 Anne Falomo is a Chartered Professional Accountant, Certified Management Accountant (CPA, CMA) who works independently as Owner-Operator of Schooley Mitchell of Vaughan Cost Reduction Services. She has over 15 years of Financial Reporting, Planning and Analysis, and Systems Implementation experience with various Food Manufacturing and Consumer-Packaged Goods companies.  Anne obtained her Bachelor of Commerce degree in Accounting and Economics from McGill University and her Master of Science in Management Information Systems from Queens University.  Her volunteer experience includes roles as Board Member, Community Outreach for the Canadian Association of Women Executives & Entrepreneurs (CAWEE) and Board Member, Finance Committee member at York Hills Centre for Children, Youth and Families. In her spare time, she enjoys watching movies and travelling.
Hiral Shah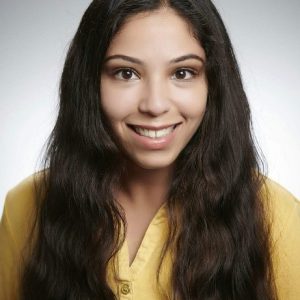 Hiral Shah holds a Bachelor of Arts & Science degree from McMaster University, a CPA CMA and a specialization in Data Science & Business Analytics from the Wharton School of Business. With a passion for numbers and strategy, Hiral has spent over thirteen years in commercial finance working in the following industries: food retail, real estate and pharmaceuticals. She is currently working at a nutraceutical company that is focused on growth in the international markets. She previously was a board member for Trillium Health Partners (formerly Credit Valley Hospital) and volunteered there for over ten years specifically working with the youth volunteers. Her approach when working with students and direct reports has been centered around two aspects: values and goals. Understanding values helps set a framework which serves as a guide in making decisions and setting goals encourages accountability. Providing support to youth to improve their mental health and overall well-being is what drew Hiral to Common Compass because a stable mind leads to a balanced life, setting achievable goals and making better decisions. In her spare time, Hiral enjoys cycling, reading, travel and cheering on the Leafs & Raptors.
Tanya Davis

Tanya holds a Bachelor of Aerospace Engineering degree from Carleton University and a Masters of Business Administration degree from the University of Cambridge.  Tanya moved to Toronto after her undergrads and since then have lived and worked in UK, Honduras, China and India. She is currently a subsidiary CFO and CIO in a major aerospace consortium.  In addition, she is a financial services advisor specialized in small businesses.  Prior to that, she had extensive work experience in aerospace product development and program management.  Tanya has a special interest in youth mental health management due its far reaching  impact on macro-level economics, mass productivity and social infrastructure. Tanya is passionate about traveling – discovering hidden gems and rediscovering classic attractions in a new light. At home, she loves to hike, bike, kayak, ski, camp and is always up for a picnic or cookout. However, taking a stroll around the streets of Toronto and trying out different restaurants along the way remains one of her favorite things to do.
James Tiong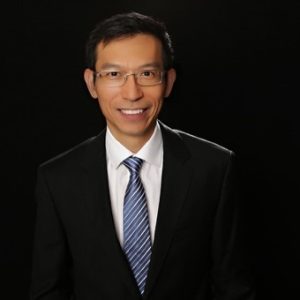 James Tiong holds a Bachelor of Science Honours degree in Cell and Molecular Biology from The University of Toronto, a Master of Business Administration from McMaster University, Specialization in Management Information System and completed the Massachusetts Institute of Technology Sloan School of Management Executive Program: Artificial Intelligence – Implications for Business Strategy. He has two academic publications to date and possess years of executive experience in corporate strategy development, implementation and operational management. James is currently an advisor for Harvard Business Review. He believes in empowering children to be confident about their abilities and taking actions to make the world a better place. In his spare time, James enjoys running, travelling, listening to music, and spending time with his family.
Ciara Williams

Ciara Williams has a Bachelor of Social Work degree and a Master of Science in Evidence Based Social Intervention from the University of Oxford. Ciara has worked in a number of roles in the social service sector both in direct social work practice as well as in research, program evaluation and quality improvement. She enjoys cycling, board games and spending time with her cairn terrier, Kheeda.
Nichole Quan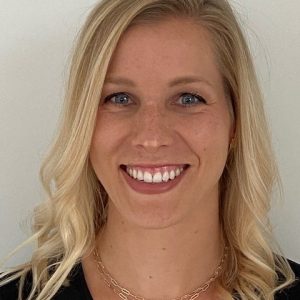 Nichole is a dedicated fundraising professional with a passion for supporting youth-serving organizations. Nichole holds a Bachelor of Business Administration from Northwood University and transitioned her career to the non-profit sector in 2016. Over the past five years she has worked at several well-known charities in Toronto focusing on corporate and major giving, fundraising events, sponsorship, and employee engagement. Nichole grew up in Michigan and moved to Canada in 2016 after teaching English in Thailand. As a health and wellness lover, she spends a lot of her time outside of work being active and creative in the kitchen. She also loves traveling, being adventurous and spending as much time as possible with her family and friends.
Anita Gouveia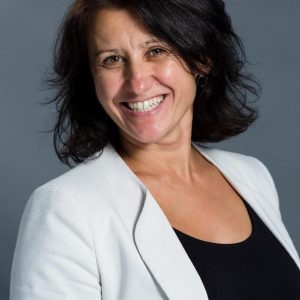 With a passion for employee engagement and uncomplicating change, Anita has spent over 20 years as a professional in the Learning & Development field. Currently the Director of People Development in a global organization, Anita has spent much of her career supporting leaders and teams reach their full potential. As a certified Training & Development Professional (CTDP), Change Practitioner (Prosci), and graduate from Wilfrid Laurier University, she also serves as an Executive for the Peel-Halton Chapter of The Institute for Performance and Learning. In her spare time, Anita can be found listening to a good book or podcast while out on a walk, practicing yoga and spending time with family and friends.
Darlene Ma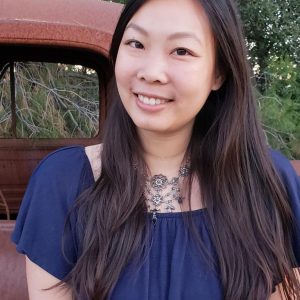 Darlene is a customer enablement/success professional at a software company and former Toronto District School Board elementary teacher. She holds a Bachelor of Arts (Honours) in Psychology and Health Studies from Queen's University and a Bachelor of Education from York University. Though she no longer works in a classroom, her passion still lies in education, specifically creating equitable learning environments and improving the mental health of children and youth. In her free time, Darlene can be found cooking, baking, traveling, planning events, and making soy candles.